William Tatlow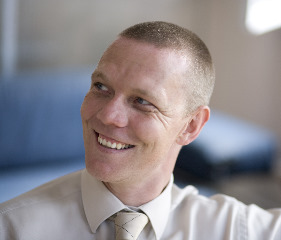 Will Tatlow is Practice Manager to Lennard Funk
He is the key point of contact for patients and referring clinicians.
Will can organise outpatient appointments, surgical dates, follow-ups and referrals.
He will liaise closely with insurance companies and hospitals, ensuring the best services and rates for patients.He can also arrange rehabilitation through our close association with many therapists.
Will can also organise local accomodation for patients coming from afar, through close links with local hotels and B&B's. He can also arrange our chaffeur service to collect patients and return them to the Manchester airport, Liverpool airport and Manchester Railway stations. Will can also arrange physiotherapy with a therapist for most travelling patients, through links developed from treating many patients from overseas and far afield over the years.
Will is renowned for being a great 'agony aunt' for patients and their relatives. He is always bright and friendly, with a 'nothing is too much trouble' attitude.
He is available by phone, email and fax, often including out of normal office hours. Contact us here