Bilateral Arthroscopic Shoulder Repairs Professional Rugby Player
Bilateral Arthroscopic Shoulder Repairs Professional Rugby Player
Excerpt from Manchester Evening News, 17 March 2010. For full article click here
---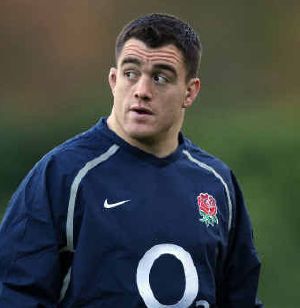 During a second bout of surgery - this time on his right shoulder as opposed to the initial four-hour op on his dislocated left shoulder suffered in Sale's Heineken Cup win over Cardiff - surgeon Len Funk was given a graphic demonstration as to the awesome power of Sheri's body.
"During that second operation - which was to tidy up a few long-standing problems - the drill bit suddenly stuck in my right shoulder," Sheridan revealed.
"They do something called a micro fracture, which is designed to aid healing, and for all the modern technology in medicine, it's still about drills and hammers.
"And when the surgeon was drilling into the top of my shoulder the drill just stuck. It wouldn't go any further in, and he couldn't pull it out. It was a bit like when you drill into a wall and it sticks but at least there you can reverse it. Here he couldn't.
"In fact, I've got a few photographs of the drill being stuck in my shoulder because he took some pictures during the procedure.
"At one stage Len thought he was going to have to call the hospital engineers but in the end he managed to bend it so it looked like a big Allen key to get a bit of leverage and he managed to get it out which was a testament to his skill.
"Len's a very calm surgeon so at least I was in good hands even though I was blissfully unaware of what was going on!
"It was quite funny looking at the photos afterwards with a sheet over your head sat there in this chair with a drill bit in my shoulder."
---