Simple Shoulder Care
Julia Walton, Mike Walton, Lennard Funk
Looking after your painful shoulder requires very simple changes to your lifestyle.
Your shoulder blade and rotator cuff muscles are important important for controlling your shoulder. This guide is written by shoulder surgeons and physiotherapists and aims to give patients some advice, exercises and top tips to manage your shoulder pain.
---
TIP 1: DON'T LIVE IN THE LAND OF PAIN
Many people develop poor posture over their lives. Their shoulders become very rounded and they slouch, especially when they sit at a desk, drive for long periods or are continuously working with their arms in front of them. Whilst many people can do this and have no shoulder problems many will and this slouched posture makes shoulder pain worse. Look at how you sit, drive or work and make a conscious effort to improve your posture with adequate support to encourage this better position.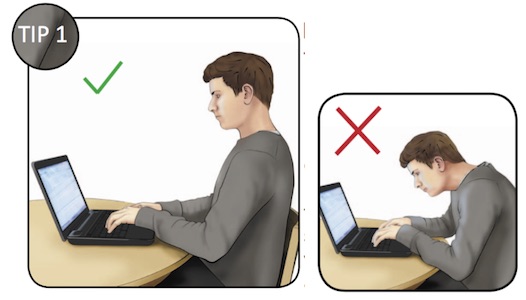 ---
TIP 2: STAND TALL WITH YOUR SHOULDERS BACK
Look in the mirror and try to gently hold your shoulder blades UP and BACK. This should make your chest stand out as if you were taking a deep breath. This will make you stand a little taller. This is the starting point for shoulder movement. You should concentrate on doing this before you move your arm. It is called SCAPULA SETTING.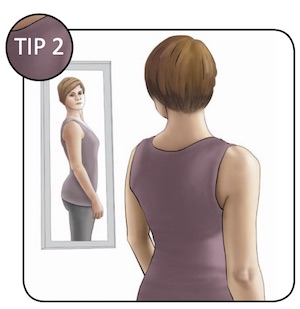 ---
TIP 3: NO WINGS - LEAD WITH YOUR HAND
When you move your arm keep your elbows in to your body. This helps to avoid the posiTIons which are especially painful in impingement.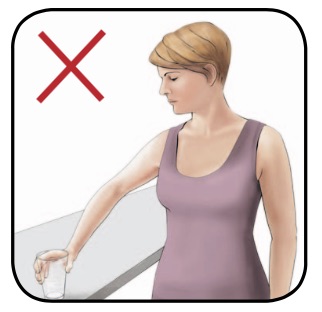 ---
TIP 4: THE LOW ROW
Stand in front of a table and push back against it. This should be a similar feeling in your shoulder blades as doing the scapula setting exercise in Tip 2. This exercise will help you train the muscles that do this to be a bit stronger. If in doubt ask your physiotherapist.
---
TIP 5: ACTIVATING YOUR CUFF
Use a yellow or red theraband, don't be tempted by the harder ones. Remember to set your scapula first (Tip 2) – VERY IMPORTANT. Put your arms by your sides with your elbows bent. Keeping your elbows in, pull the band apart and hold it out for a count of ten. Repeat 10 mes, 3 times a day. If in doubt ask your physiotherapist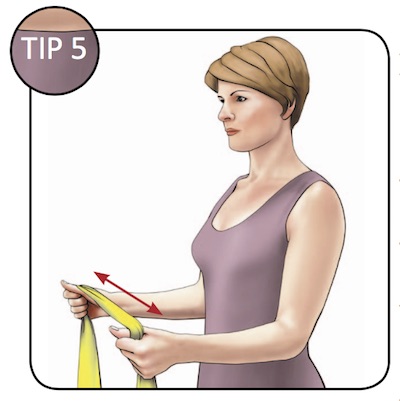 ---
TIP 6: PAIN CONTROL
Do not be afraid to take painkillers if you have pain. Non-steroidal anti-inflammatories (NSAIDs) combined with paracetamol is best. Check with your doctor before taking them. Many people have found NSAID gels and creams also beneficial instead of tablets. NSAIDs also reduce the swelling in your shoulder. They are most effective when taken regularly, rather than when your shoulder is most painful.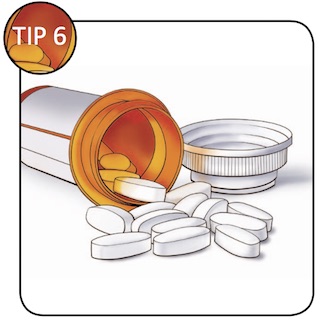 ---
---