The Shoulder Exercise Book, 3rd Edition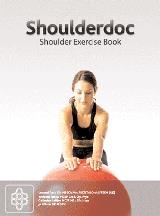 Shoulderdoc shoulder exercise book by Mr L Funk BSc MBBCh Msc FRCS(Tr&Orth), Kathleen Roney MCSP Grad. Dip. Phys, Catherine Leftley MCSP MSc BSc Hons and Jo Gibson MCSP MSc This is a high quality, full colour book to be used by patients and therapists undertaking shoulder therapy.
£14.99
Buy now
Description
The Shoulder Exercise Book is a patient-specific booklet to assist patients and therapists through their rehabilitation period. It comprises the most up-to-date exercises for shoulder rehabilitation, which combine all aspects of shoulder recovery - motion, strengthening, proprioception and core stability.
The booklet has descriptions of the exercises, with numerous colour photographs. Therapists can write patient-specific information on the exercise pages and on exercise sheets. There is a useful guide, rating each exercises attributes and difficulty gradings based on EMG research and the experience of leading shoulder therapists.