A Systematic Approach to Shoulder Rehabilitation
Location: Mary Seacole Building, Salford University, Greater Manchester, UK
Date: 5/06/2018 - 6/06/2018
Description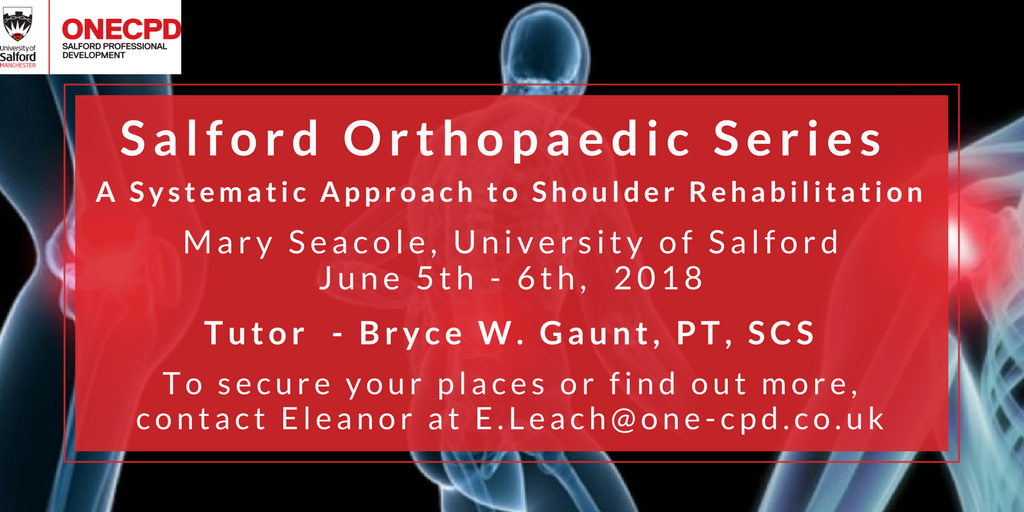 Salford Orthopaedic Series is delighted to offer this two day unique course with Bryce W Gaunt, OPT, SCS from Georgia, USA
Bryce is co-editor of and a primary contributor to the reference book A Systematic Approach to Shoulder Rehabilitation.
Bryce has been a member of the American Society of Shoulder and Elbow Therapists (ASSET) since 2000 and has served in many capacities, including President. Bryce is Clinical Director of Physical Therapy at The St. Francis Rehabilitation Center, Columbus, Georgia, USA. More than 98% of his patient population has consisted of people with orthopaedic shoulder conditions. He has presented over 200 scientific and profession presentations with the majority of these focused on shoulder rehabilitation, he has published several articles in peer-reviewed journals, and he has completed more than 15 book chapters.
For more information and to register please FOLLOW THIS LINK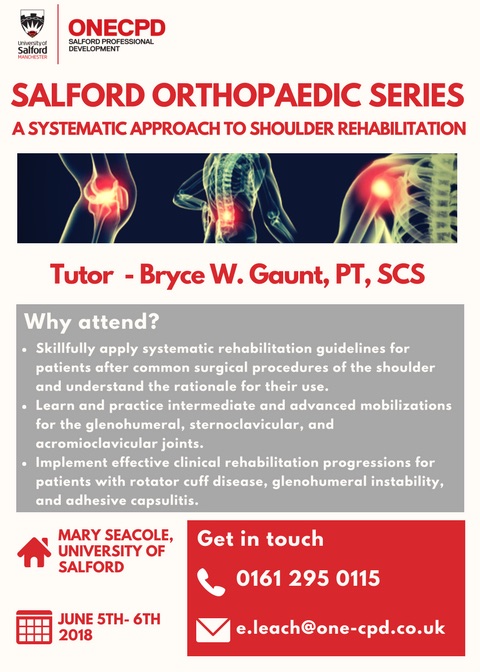 This course allows you to register online.
You will be able to register for this course between 16/03/2018 and 5/06/2018