ACJ Reconstruction (LARS Ligament)
ACJ Reconstruction (LARS Ligament)
In February 2008 I was involved in a cycling accident whilst on a training camp in Lanzarote. As a result of the accident I landed quite heavily on my right hand shoulder and hip. Once I had picked myself up off the ground I knew immediately that something wasnt quite right with my shoulder and suspected a broken collarbone (clavicle) as is the norm in similar cycling accidents. I was taken to the doctor at the complex who immediately diagnosed a dislocation and not necessarily a fracture. As it was early Saturday evening and being on the island of Lanzarote the doctor immediately isolated the joint with a shoulder sling, prescribed some pain killers and advised that it would be best to wait till Monday before going to the best Hospital on the island for an X-ray to confirm his diagnosis. After a couple of painful, sleepless nights I went to hospital for an x-ray and the initial diagnosis of a sub-dislocation rather than fracture was confirmed. I was then advised to remain in a sling for 4 weeks to keep the shoulder isolated and then once back in the UK seek medical and physiotherapy advice and follow a rehabilitation programme which would hopefully result in the ligaments repairing over time. I did this to the letter over several months but still noticed that things were not as they should be. I was experiencing a lot of pain and discomfort when carrying out normal daily tasks using the shoulder, I was unable to lift things above shoulder height, pain after driving, and my sleep was being severely disrupted. It was also interfering with my training for triathlon which is my sporting passion. I was unable to swim and experienced a lot of pain and discomfort on the bike and also when running.
In June 2008 I was fortunate enough to bump into a medic at a sporting event I was attending and seeked advice on my shoulder. The medic was convinced the ligaments had by no way healed or even started to heal and suggested I see a shoulder specialist - the hunt for this person then began and with help from my wife Mr Funk was mentioned and he came highly recommended. Unfortunately in early August just prior to my appointment with Mr Funk I once again hit the deck whilst cycling and banged my shoulder. The impact on my shoulder was not as severe as my first accident but it did result in additional swelling of my right shoulder and increased discomfort. In August 2008 I finally saw Mr Funk who immediately diagnosed a grade 4 dislocation of the ACJ and recommended that I had LARS ligament reconstruction surgery.
Mr Funk was confident that this would result in my shoulder returning to around 99% of what is was before my accidents, I would be back in the water swimming, and most of the discomfort I was experiencing would be eliminated. At this moment in time my answer to surgery was an immediate yes, being able to swim and to have a full, undisturbed nights sleep would be a blessing and a long way from where I currently was. Surgery was agreed and took place late in November 2008, having never had any form of surgery before I was a little apprehensive when the day came yet knew it was the only way forward.
Surgery successfully took place late in the day and after an overnight stay in hospital I was discharged with my arm in a shoulder sling. I was correctly informed on how to cope and live with a shoulder sling as it was important that I kept my shoulder isolated. I was informed I needed to remain in the sling for 6 weeks and was given an appointment for early January 2009. This seemed a long time away as it was still November and I had Christmas and New Year to look forward to in a sling. At first I experienced some pain and tenderness which was to be expected after having been under the knife and now the proud owner of two titanium screws in my clavicle!! Over the next week or so the pain and discomfort disappeared and I became pretty self sufficient at coping with everyday tasks one handed, however January and the date I was going to be sling free couldnt come soon enough.
Despite being in a shoulder sling nothing was going to stop me travelling to Tenerife for a business meeting with the Astana Team who had one or two of the best cyclists in the World in the team.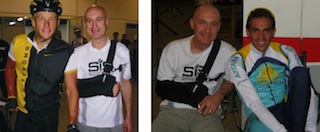 Six weeks later in early January 2009 I returned to hospital, sling removed and shoulder X-rayed. Mr Funk was very pleased with the outcome and my new ACJ and immediately set me off on the road to full recovery with weekly physiotherapy. I attended physiotherapy and conducted the recommended daily exercises religiously over the next 6 to 8 weeks and gradually noticed improvements, increased mobility and had normal feelings. I was extremely pleased with the outcome of my new shoulder. Having in essence not had a shoulder and considerable muscle wastage for over 12 months it was nice to be able to use my shoulder fully once again and to be able to get in the water and start swimming as I was keen to embark upon a return to Ironman Triathlon competition in 2010.
My ability to swim again and therefore compete in triathlon is probably a great way to emphasize how successful the LARS ligament surgery has been for me. Four months post surgery I started my swim training comeback, with considerable effort I swam 1 minute 55 seconds for 100m, somewhat short of what I used to swim. I can now comfortably swim around 1 minute 10 seconds per 100m within a 1 hour training session which is where I as at prior to my accident. Prior to my accidents and surgery one of my goals was to make a return to Ironman Triathlon having first raced Ironman in 1990 and at the time qualified for the World Championships in Hawaii. In May 2010 I successfully completed Ironman Lanzarote finishing 99th overall and once again qualifying for the World Championships in Hawaii. My swim time was 55 minutes for a 2.4 mile ocean swim and I came out of the water 62nd from 1395 participants. In Hawaii 1990 I swam 54 minutes for the 2.4 mile swim so once again this demonstrates that surgery has been extremely successful and I am able to participate and compete in sports events at the level I am used to.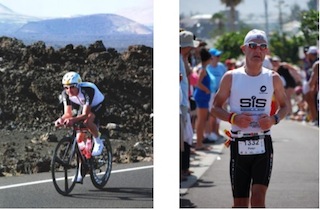 Ironman Lanzarote 2010
I do not suffer from any pain or discomfort now when doing normal day to day tasks, I have a right shoulder I can use and load and my sleep has returned to normal, being able to sleep on my preferred side once again is a blessing.
Special thanks to Lennard Funk and his team.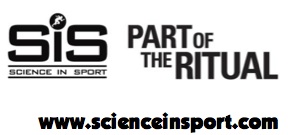 ---
Also see:
LARS Ligament ACJ Reconstruction
---