Fishermans Knot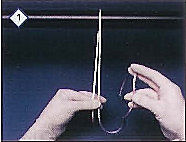 1.Slide the suture to get one short suture limb and one long suture limb. The short limb is known as the "post" around which you will throw the long suture limb (loop)
Hold both sutures between the thumb and long finger, as shown.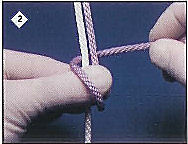 2. Throw the long suture (loop) over your thumb - creating a loop.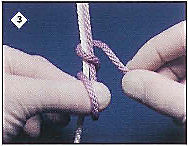 3. Continue by throwing it over and around both sutures.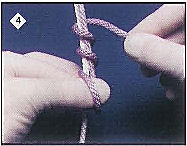 4. Throw the long suture three or four times around both sutures (three throws shown in picture)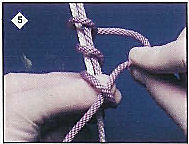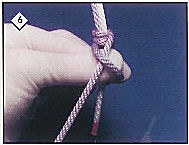 5 & 6. Pass the free end of the long suture through the loop made by your thumb.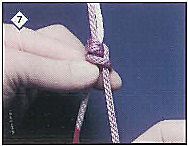 7. Tighten the knot configuration by pulling the loop (long) limb.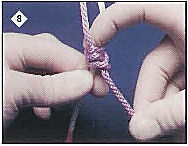 8. Compression of the knot while pulling the loop limb will tighten the knot even better.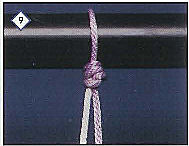 9. Advance the knot by pulling on the post (short limb). Pushing the knot pusher on the post will help maintaining the tension.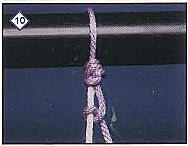 10&11. A series of half hitches on alternating posts (total of 3 or 4) will secure the fisherman's knot.