Easy Knot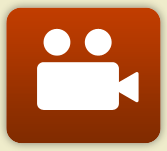 Click here for Animation of the technique

1. Make one short limb (the post) and one long limb (the loop)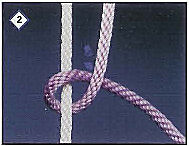 2. Make a half hitch around the post with the loop.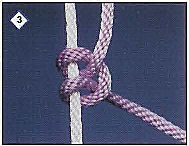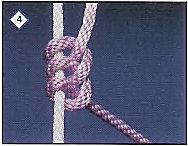 3 & 4. Repaeat the half hitches ...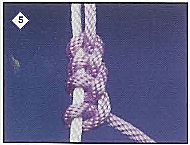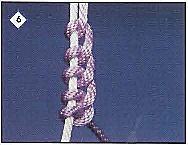 5 & 6.. ...in the same direction four times, making a total of five half hitches in the same direction.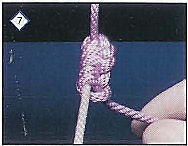 7. By pushing on the post the knot is tightened.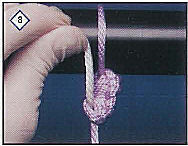 8. Another half hitch is lowered along the taught loop limb, pulled by the knot pusher which carries along the post limb (thumb).