Inferior glenohumeral recess
Inferior glenohumeral recess
In the normal shoulder the inferior glenohume­ral recess is a large cavity (see Figure 5.27). The recess may be constricted in patients with a stiff painful shoulder (frozen shoulder). The inferior glenohumeral recess is a favourite hiding place for loose bodies, which vary in size from a needle point (Figure 6.24) to large bodies (Figures 6.25 and 6.26). The usual source of loose bodies is the Hill-Sachs impac­tion fracture of dislocation.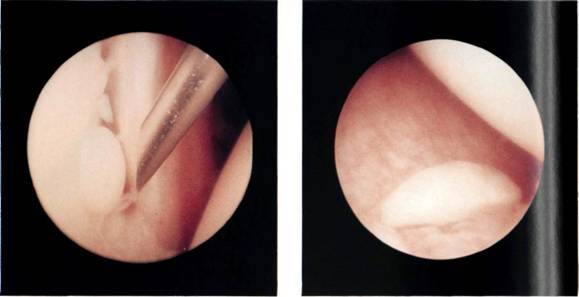 Figure 6.24 A small loose body the size of a needle.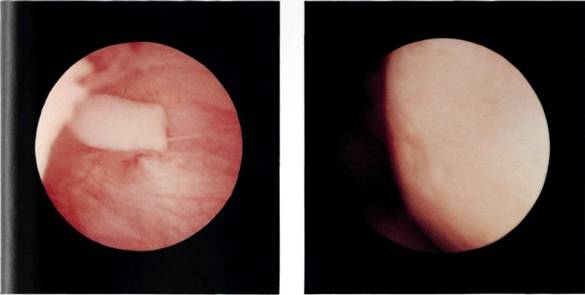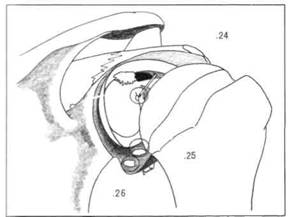 Figures 6.25 and 6.26 Larger loose bodies.
Figure 6.27 Hill-Sachs defect can be a small dimple.